Newborn Swimming lessons in Our luxury Private Baby Swimming Pool.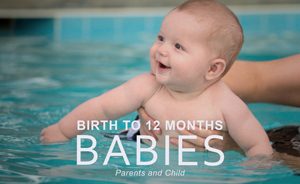 Newborn Swimming lessons provide a marvelous way for mums and dads to bond with baby in a tranquil and gentle environment. Our luxury  private swimming pool Morriswood is lovely and warm at 34 degrees. We are also an award winning swim school, having won the "Best parent and child swim School award' for 2020
Babies have an inbuilt aptitude to move freely in water. Re-introducing babies to water as soon as feasible after childbirth has numerous benefits. Newborn Swimming sessions allows infants to feel reconnected to their womb experience and the floating in warm water allows them to relax and bond on a deeper level with their mother or father.
During Horsham Swim Schools, purposely designed Newborn Swimming Sessions, our instructors concentrate on floatation and relaxation. You will be demonstrated how to clasp your baby and how to swim with them. Investigation and experience has shown that mid-morning or early afternoon is the best time for these lessons as it enables the baby to feed and sleep after the swim, waking later for a feed and play before settling down for a good night's sleep. Submersions are kept to a minimum and only after a several sessions and when both baby and parent are ready. Horsham Swim school use red, black and white toys for stimulus, knowing that babies under 12 weeks can only see in contrast.
Alongside with the normal health benefits of baby swimming our Newborn Swimming sessions will assist in:
Improving sleep patterns
Calming both parent and baby
Encouraging healthy development
Mums and Dad's learns to read their baby's own unique language and how to respond effectively
Birth trauma may be soothed for both mother and baby
Improves a parent's confidence in handling a new baby
Babies can swim from birth as injections are not necessary. The youngest baby to come swimming in our lessons was 15 days old! Please refer to the NHS website for full information on immunisations.
We offer a free trial lesson so please contact with us and book onto your free trial.
On the 16th October 2020, the "Word Health Organization"  publically stated that COVID19 cannot transmit in swimming pool water.  The pool is one of the safest places you can be.