Morriswood House and Swimming Pool offers outstanding facilities, standing in a commanding position overlooking Horsham. Our prominent countryside location offers unrivalled views of Horsham and on a clear day you can see the South Downs.
Morriswood Swimming Pool water temperature is 33.6 degrees celsius; this creates a lovely, warm environment in which children will enjoy learning to swim.  
Morriswood has ample parking for up to 21 cars, eight individual changing rooms,  three x  wet room showers and  two x WC.
Morriswood Pool is 36ft x 14ft at its shortest side and 36ft x 21ft on its longest side.  The Pool is a sloping pool from 0.9m at the Shallow End down to 1.2 m at the deepest point.
What makes Morriswood swimming pool  different to other pools?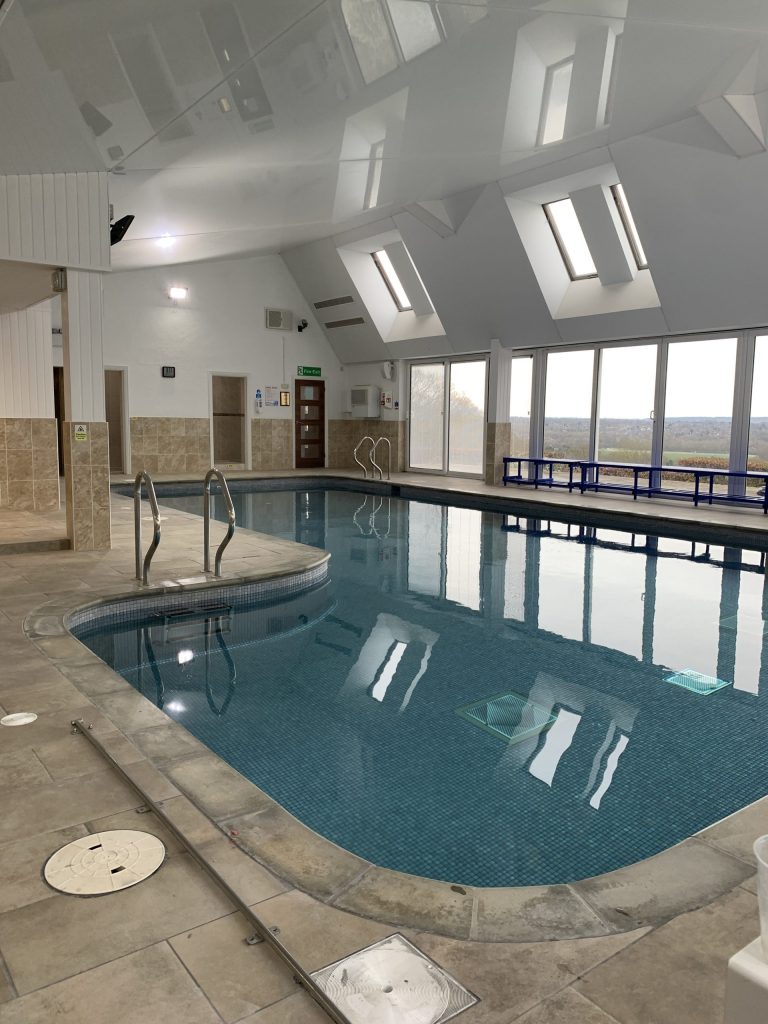 Morriswood offers excellent, newly refurbished facilities. The views are stunning and the pool is much warmer than Leisure Centre pools.  The Pool is considered by most to be more hygienic and well maintained. 
Morriswood is located a mile north of Horsham Town centre and about a mile south of the village of Rusper. Morriswood pool is just 1000 metres from the A264, allowing very quick and easy access to local towns.
The swimming pool has just been refurbished in January 2021 and these are the latest photos.
Please note that the postcode is for the road Old Holbrook and will bring you to the right road but 800 yards short of our house.  Please continue up the road until you start going up a steep hill, Morriswood is towards the top of the hill on the left hand side.