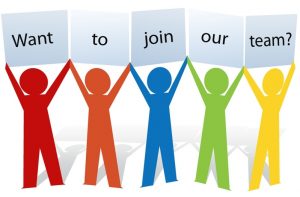 Job Description
Looking to hire two experienced Level 2 plus Parent and Child qualified swimming teacher required for ,
Sundays 8.30am to 1pm £30pm
Sunday 1pm to 5pm £30ph
Note we are open 44 weeks of the year closing for 2 weeks at Easter, 4 weeks in August and 2 weeks for Christmas, we open as normal in Feb, May and October school half terms so you would need to commit to working most of the school half term holidays.
Horsham Swim School won swim school of the year in 2020/21 for Sussex.
Horsham Swim school based is around a private swimming pool located at Morriswood Old Holbrook in North Horsham RH12 4TW, The views are amazing and the pool is 33.6 degrees so its an lovely place to work.
If you are a qualified Level 2 ASA or STA equivalent Swim Teacher that is also mother and baby/pre school trained and hold current valid rescue and first aid tests and you are looking for Sunday work we would like to hear from you. if you dont hold the rescue tests this is something that we will pay for you to attend so dont let it put you off appling.
Some in house training will be required to learn the our own internal pre school programme.
Horsham Swim school primarily teaches babies and children to swim from birth up to 8 years of age. Sunday Mornings are all pre school and Sunday after school are a of Pre school and children up to 8 years old.
Person Profile:
Great teaching is like great acting – it is a performance! Therefore, the person most likely to succeed in our teaching environment is probably a creative individual, endlessly pleasant and friendly with the little swimmers, and willing to do such things as sing and tell jokes and stories to them! Lively and dynamic, they will actively seek to THRILL and DELIGHT the customers (both swimmers and their parents) with the vitality and vibrancy of their teaching performance, and will endeavour to engage everyone on an on-going basis. Clearly, this person will be genuinely very interested in being the best they can be all aspects of their job.
Training
Successful applicants will definitely already be high-performing teachers. On going CPD for First Aid and lifesaving training and qualifications are given free of charge and we also fund pay for our teachers to attend birthlight trust courses for baby underwater submersions.
Salary is a on a per hourly basis . If you are working at more than one pool and have completed self assessment tax returns in the past year we are happy to be invoiced on a self employed basis.
CRB/DBS checks and references and copies of all qualifications will of course be required.
Job Type: Part-time
Salary: £30ph on self employed basis., Base salary is £30ph plus £10 towards opening and closing up.
Job Types: Part-time, Commission
Salary: £30.00 per hour
level 1 assistants required
Calling all level 1  Swimming Teachers! We are currently recruiting for Level 1 Swimming  instructor /assistant  for a placement located in Horsham RH12 4TW. You would be assisting level 2 teachers with younger children  3 to 7 years of age in Duckling 4 to Learn to swim level 3 classes.
These roles are normally Monday to Friday 3.45pm to 6.45pm.
These assistant roles we would also considor a squad level swimmer without level 1 teaching qualification but must swim to a high standard and we able to demonstrate butterfly stroke.
Horsham Swim School is based around a luxury Private Swimming Pool in Horsham, the Pool is based in a Country house on the outskirts of Horsham/Rusper and is kept to a lovely and warm 34 degrees.  We run small classes with six children per Class.
You don't need your NRASTAC Teacher Rescue test award as you will not be teaching on your own but do require level one swimming teacher.
We also run training sessions four times a year to keep all teacher rescue and first aid qualifications up to date.
Horsham Swim School will also offer to either fund or part fund continuous professional development and further training courses.
We pay £9 to 11 an hour for level 1 swimming assistants. and £20 to £25  per hour for Level 2 swimming teachers.
As are are located out of town you would need your own transport to get to us.
If you would like to talk further about the role/s please send an email over to info@Horshamswimschool.co.uk