Testimonials / Reviews of  the award winning Horsham Swim school.
Your 1st trial swimming lesson is free, we want to encourage as many babies and children to learn to swim as possible around the Horsham, Crawley and West Sussex area.   Testimonials / Reviews are great but nothing is going to beat a free trial.  We also offer sibling discounts if you are thinking of signing the family up.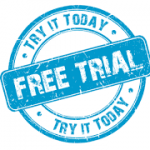 In October  2017 we were visited by the All About Horsham magazine and they reviewed us in an editorial article. Click on the picture  twice to enlarge to whole page so you can read this article about us.
This is the feedback that we received from customers on the Horsham Parent Network facebook page, These are genuine comments from our customers one or two weeks into a new term.
Just to say that Jacob and Amy loved their first swimming lessons with at Horsham Swim school this morning.  Amy has never had a lesson without tears so I was very pleased to see her enjoying and actually trying to swim!! Jacob was incredibly relaxed, more than usual,  Thanks again. Jackie is a great teacher. Kids are really looking forward to next week!!
Mrs RJ
10th July 2017
I took my 3 children (8, 5 and just 4) yesterday for their first lesson and was really impressed. Very pleased so far.  Jo Jones June 16th, 2017
My daughter (4.5) had her second lesson today and she's loving it. Small classes and building confidence quickly. So far so good! Laura Eakins 16th June 2017
My daughter started her first lessons yesterday. She loved it and I was very pleased with her progress during her first lesson! Charlotte Mason 16th June 2017
Highly recommend, my son Finley had his first lesson on Wednesday, he has never had the confidence to take his arm bands off, at the start of the lesson he had a float and at the end he was swimming with no swimming aid, Linda was absolutely fab! X Mrs Rosie Gardner June 16th June 2017
Our son really enjoyed his first session, teacher was very good and the facilities are great
Mr Geoff Cockwill  June 2017
We are loving our swimming lessons with you! I used to swim at Morriswood with my first daughter, so we were so pleased when you announced you were starting lessons at Morriswood again! I am raving about your pool and lessons to anyone who will listen! Kind regards, Lauren Betts 16th June 2017
Why not check out our latest reviews on Google?  try searching for Horsham Swim School on Google and read our five star reviews.  In November 2017 we had 28 five star local reviews on google and facebook.
Below is  screenshot of our google/facebook  reviews November  2017.