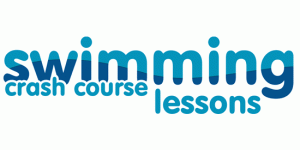 Our next course is  6th to  9th of April  during the  Easter/April school holidays 2020
Looking for something to do in the  school holidays that is  healthy and educational?  We offer Fast Track swimming courses during the  Easter, and Summer school holidays.
Holiday swimming course in Horsham. Need an extra boost with your swimming lessons – register your interest for one of our holiday swim crash courses. Our intensive swimming courses are great to fill up the school holidays with a healthy activity that boosts swimming and are ideal to help your child improve their water confidence, stroke technique or even practice certain skills to pass their next level.
Our Holiday swimming courses aim to speed up children's swimming progress with an intensive batch of 4  lessons, held Monday to Thursday .
Highly trained swimming instructors teach our fun, gentle methods in small class settings. Combine these benefits with our warm-water indoor pool, you're guaranteed the best possible learning environment.
Our Summer  holiday swimming courses will run from during the Easter School holidays 2020  you get a 30 minutes swimming lesson at the same time of the day every day, we have very small classes with just four pupils in each class and the cost is just £64 for these four intensive crash course lessons.
We are also able to book private lessons during the school holidays  for 1 to 1 coaching the price is £180 for  four minute classes. * £45 each class)
Our intensive holiday crash swimming courses are open to current and new customers, they've been specially designed to help children feel confident and at home in the water. Why not sign up a school friend or sibling that doesn't normally have the opportunity to take advantage of the outstanding facilities that the  Horsham Swim School offers during the week?
Every child that participates in our Holiday swimming course will get a certificate of achievement and crash intensive courses are an excellent method of learning to swim.